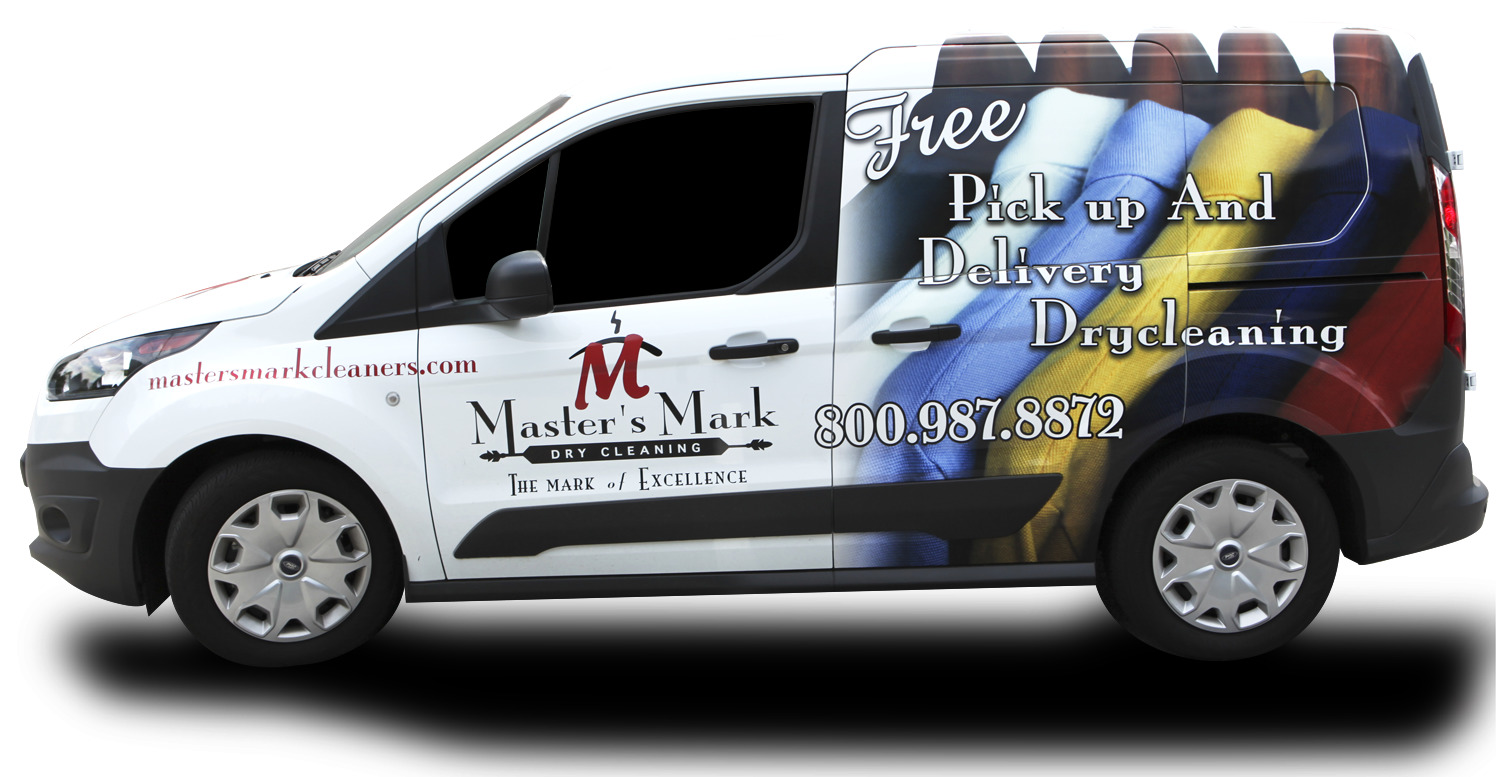 Convenient, simple, hassle-free
Don't have the time to sit at a drive thru? Don't like standing in lines? In today's hectic world, time can be your most valuable asset or your worst enemy. So much to do, so little time to do it! You've got more important things to worry about than getting your garments to the cleaners on time, picking them up, and writing that check every time. Now there's a simple solution: free pick-up and delivery from Master's Mark. Just leave your garments at a pre-determined secure location at your home or office. One of our professional and courteous route managers will pick them up. You don't even have to be there! Oh, and did we mention that it's free? After just three days, we'll return your garments professionally cleaned and pressed, guaranteed. What's more, we'll bill you for your cleaning in one convenient monthly bill. Or, if you prefer, you can have your MasterCard or Visa automatically drafted. We'll even provide you with a professional garment bag at no additional cost to you. No hidden charges. We just have quality care for your garments.
Don't waste your time standing in line or fighting traffic. Let us save you time and money, while providing cleaning you can trust. It's just that easy.